U.S. Holocaust Museum Marks Srebrenica Genocide
Institute for the Research of Genocide Canada
Published: July 9, 2010
Fifteen Years Later: Forward or Backward in the Balkans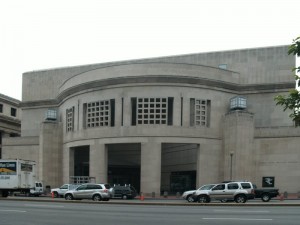 Date: Thursday, July 15, 2021
Time: 2:00pm - 6:00pm
Location: United States Holocaust Memorial Museum
Street: 100 Raoul Wallenberg Place, SW
City/Town: Washington, DC
Marking the 15th anniversary of the genocide at Srebrenica and anticipating the upcoming Bosnian national elections, this conference reevaluates the American and European Union engagement with Bosnia and the region.
Speakers include a survivor from Srebrenica and the U.S. Department of State's Special Envoy for Holocaust Issues. The keynote will be delivered by Antony Blinken, National Security Advisor to the Vice President and Deputy Assistant to the President for National Security Affairs.
A reception will follow the event.
This event is cosponsored by the U.S. Holocaust Memorial Museum and the National Endowment for Democracy. It is made possible in part by the Helena Rubinstein Fund
For the full agenda, see:
http://www.ushmm.org/genocide/analysis/details.php?content=2010-06-30.